Ask a teen librarian to name her top ten teen books and there's apt to be a long pause while she flips through her mental reading record, but eventually Terri gave us an answer. In no particular order, Terri's Top Ten....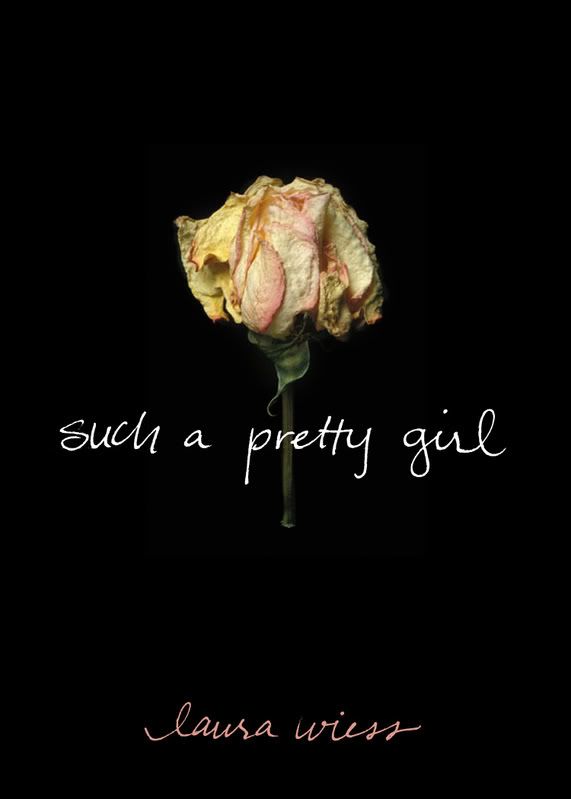 1. Laura Wiess's
SUCH A PRETTY GIRL
left me breathless and shaken. With her dad in jail Meredith finally feels safe, then he gets out early and he wants to get "close" to her like he was before. You'll never forget this book.
2. In
WHO'S YOUR DADDY?
Lila, Meryl and Caressa are three boyfriend-less best friends. Hoping to change their luck they hold a "dumb supper" and get more than they ever imagined. No one writes relationships and humor like Lynda Sandoval.
3. Not only is John Green's
LOOKING FOR ALASKA
one of the best coming of age novels EVER, it's partly responsible for getting me my job as a teen librarian.
4. This is, without question, my favorite book to booktalk. I always get a great reaction from kids. I'll just give you the short and sweet: Teens between the ages of 13-17 can be retroactively aborted. Dubbed unwinds, they supposedly "live on" by having every last part of their body medically donated. Some of them aren't willing to accept that fate and go on the run, this is their story. UNWIND by Neal Schusterman is a must read for EVERYONE.
5. Gail Giles is one of my all time favorite authors. She writes raw, real and gritty stories. There's no happily-ever-afters, but her characterizations are incredible. SHATTERING GLASS is my favorite of her books. Check out this opening paragraph. "Simon Glass was easy to hate. I never knew exactly why, there was too much to pick from. I guess, really, we each hated him for a different reason, but we didn't realize it until the day we killed him." 'Nuff said.
6. I loved Gabrielle Zevin's
ELSEWHERE
because it was so unique. When Liz dies she finds herself on a ship to Elsewhere where she lives her life in reverse until she's reborn as a baby.
7. I adore Rick Riordan's Percy Jackson and the Olympians series. Think Harry Potter, but faster paced with more humor. Percy Jackson is the half-blood son of a Greek God and all along he just thought he was a troublemaker with ADD. Get hooked with book 1:
THE LIGHTNING THIEF
.
8. I LOVE Kelley Armstrong's Women of the Underworld series so when I learned she was crossing over to YA I was giddy. Her debut,
THE SUMMONING
, was not a disappointment--necromancers, wizards, werewolves and evil psychologists, oh my!
9. Meg Cabot's
MEDIATOR
and
1-800-WHERE-R-U
paranormal series, originally written under the name Jenny Carroll, is the series that made me fall in love with YAs and got me started writing.
10. Scott Westerfeld rocks! While most people rave about his UGLIES series, I actually liked his
MIDNIGHTERS
series even better. Don't get me wrong, I love Tally, but I preferred the dark, dangerous tone and the superheroish powers the MIDNIGHTERS find in a secret, blue hour.
11--
Terri tried to keep her list going to include other books like--THE BOOK THIEF, ABSOLUTELY POSTIVELY NOT, SAINT IGGY, FREAK SHOW, the KISSING COFFINS series and LIFE AS WE KNEW IT, but we finally yanked the keyboard from her.


Tune back in tomorrow when we'll get to know Trinity Michaels, the teen psychic from SLEEPLESS a little better.